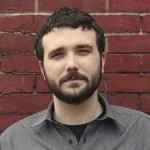 Joe Chilcott is an experienced audio engineer and a musical composer of multiple styles. As a musician, Joe has performed in and written original music for groups ranging from heavy metal bands to acoustic folk duos and concert choral ensembles.
Since graduating Summa Cum Laude from Duquesne University's Mary Pappert School of Music, Joe has worked in nearly every metaphorical corner of the audio world; setting up and running sound for live music and corporate events, engineering and mixing studio recording sessions, composing original scores and performing post production for multimedia projects, and working as a teacher to pass his acquired skills to the next generation.
As a composer and sound designer, Joe has crafted original sounds for various documentaries, video games, and short films, and has worked on projects for Schell Games, PBS Kids, Mars One, and Over the Sun Productions, among others.
To learn more Joe, visit www.joechilcott.com