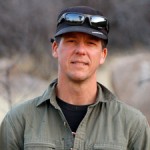 In the fall of 2008, I narrowly escaped corporate America when I sold Terra Soft Solutions, my software development and High Performance Computing company of ten years. In that former life as CEO, my leadership helped to shape the use of supercomputers in the Departments of Energy and Defense, NASA, and top universities. Unburdened from corporate overhead, from the geographic confines of home ownership and repair and too many bills, I lived out of my Subaru and backpack for over a year, learning to tell stories through film. From British Columbia to Hawaii, from Idaho to Arizona, from an isolated ranch in the Rocky Mountains to Palestine, Tanzania, and South Africa I reinvented myself as a filmmaker.
In 2014 I ventured to the University of Cape Town to earn a Masters degree in Applied Mathematics. A jack-of-all-trades for so many years, I can finally claim a mastery of one. Through my research I am gaining a deeper understanding of how we, as a species, are using machine learning, data mining, and robotics to better understand the world around us, and ourselves.
Who I Am
An avid lover of all things out-of-doors, writer, and world traveller, I marry a deep passion for the natural world with my work in writing, film, and research.
I enjoy storytelling, both sharing and receiving. It is, for me, the most genuine way to connect with another human. This is something we have shared for some fifty thousand years, long before telecommunications, when the camp was the meeting place and conversations unfolded across the embers. As modern inhabitants of a faster paced world, we yet share that heritage, even if we have forgotten it in ourselves.
This is why we attend the theater, why we go to the movies. This is why we gather at restaurants, bars, and meeting halls. This is why coffee shops and Internet cafés have grown in popularity, to counter our feeling alone in a world which has grown too large despite the promises of the Internet. Through the process of compilation, self-reflection, and presentation I am given opportunity to share my experience of this world with you. This website shares my campfire stories as they unfold.
To learn more about Kai, visit www.kaistaats.com